Easy Ways to Increase Sales in Your E-Commerce Store
2020 has been a remarkable year across the board, but especially for online retailers. According to a recent Globe and Mail article, though, local Canadian retailers have not been the true winners, with 80% of people opting to buy from Amazon over the past six months.
So, how can Canadian retailers start to up their game, and ultimately drive sales and repeat business, especially in such a competitive digital marketplace?
Whether you're in the business of beauty, fashion, health, home goods, electronics, or shoes, there are some techniques to keep top of mind when marketing to a new or returning customer base. Ultimately, these will encourage consumers to login and load up on your product or service, and remain in the retail running.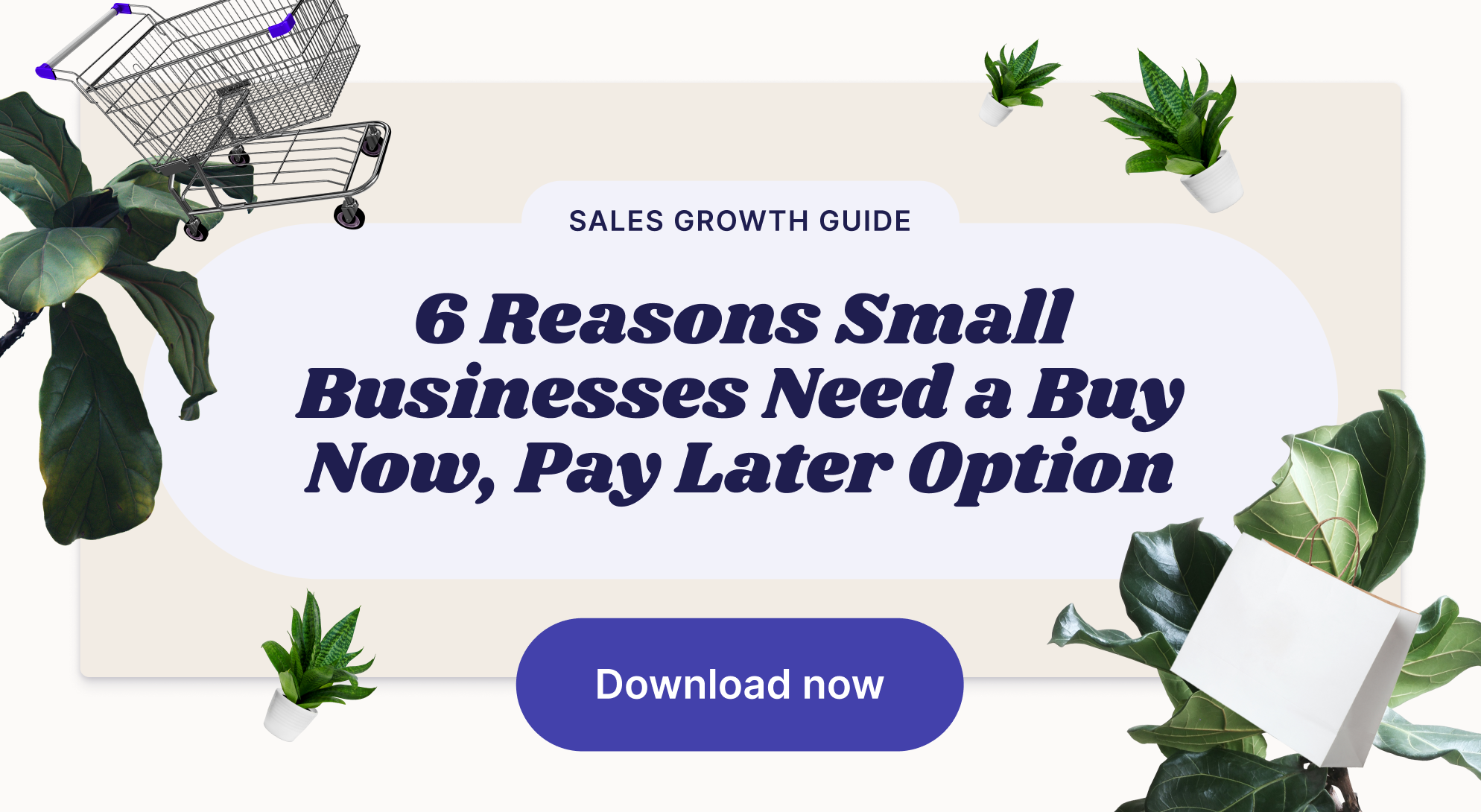 A smarter way to pay: Offer buy now, pay later in your e-commerce store.
Over 7,000 merchants offer PayBright's buy now, pay later as a diverse payment method in their e-commerce stores. This makes sense, as this installment payment solution integrates easily with all major e-commerce platforms like Shopify and Magento.
Those merchants offering buy now, pay later have noted an increase in sales conversions, a boost in repeat business, and a higher average order value (AOV). Why? Customers enjoy the financial flexibility of paying in installments, either biweekly or monthly. And, with no new card sign up required and low- to no-interest, shoppers are able to access and afford what you are selling.
If you do offer a buy now, pay later option, product placement is everything: Make sure to advertise it at multiple customer touchpoints like the homepage, product pages, and at checkout, to reaffirm to shoppers that they can purchase the goods they need today, and pay at a frequency that works with their budget.
Sing your praises: Success stories, quotes, reviews, and use cases.
In an online world, the court of public opinion is a strong force, so it is best to make your successes with customers loud and clear on your e-commerce site.
Providing small snapshots of positive reviews from Google or Trustpilot, logos of brands you work with, and success stories that demonstrate the 'why' of your brand, offer much in the way of community proof. They also save time for those consumers who don't necessarily have the time to do a full research-dive into your brand.
Positioning these strategically on your website reaffirms that you are the retailer that customers want to do business with.
"Did you forget something?": Email reminders can help win sales.
Especially for those with e-commerce stores with digital shopping carts, reminder emails to those customers who abandoned ship before completing a purchase are a timely way of bringing them back. Some simple persuasive messages in the subject line of your email can inspire action and boost sales on abandoned carts, such as:
"Did you forget something?" "An item you love is still available" "Don't miss out! This [product] in your cart is going fast," or simply, "Come back!"
Invest in a diverse, Millennial-focused online customer experience.
Especially with Millennial and Gen-Z audiences, having choice at a customers fingertips is key. In an online experience, modern customers want and expect a diversity of options beyond just your product suite.
For instance, investing in diverse delivery or retrieval options for customers is important, especially now. Do you offer curbside pickup? Scheduled pickup? Delivery? Are your customers able to find support via email, a chatbot, an FAQ page, social media, AND a healthy FAQ page? Do you offer a detailed account information page where customers can track order and returns with ease?
All of the above are an integral piece of the e-commerce puzzle: the more convenient and rich you make the experience, the more likely you are to build brand loyalty and, in turn, recommendations and repeat business.
Video: They'll believe it (and buy it) when they see it.
While your copy and overall messaging is important, including product descriptions and specs, visuals do a great amount of work in showing how your products work, telling your brand story, and showcasing your product suite. For about 92% of marketers, video is an important part of their strategy.
Why? According to HubSpot, consumers are watching more video than ever before, considering it an "integral part of their journey with brands." And brands should take note, as 88% of video marketers reported that this medium gives them a positive ROI.
Give it away for free (sometimes).
Especially during 2020, a year in which consumers have been adversely impacted by the shuttering of businesses, job loss, and an overall shift in spending and priorities, building sales through incentive is key for business owners looking to compete online.
Focusing on what would benefit the customers first is timely and necessary. Wherever you can, offer them helpful discounts, freebies, free trials, and loyalty points programs that will make a consumer feel rewarded when they shop with you. And likely, to experience that feeling again, they'll return.
Along the same lines: Consider a charitable partnership.
"Giving back" is a powerful notion these days, especially among Millennials who "have driven the social responsibility movement." It is likely that these consumers in particular will be interested in shopping that benefits or uplifts a particular community.
TOMS is one such example. Short for "Tomorrow's Shoes," the footwear giant is in the business "to improve lives," and has regularly sold its shoes and accessories on the premise of providing health, community, and educational opportunities to disenfranchised communities. For every pair of shoes sold, a new pair is given to a child in need. To date, the company has given "millions of shoes to people in need" and, for every $3 it makes, it donates $1. Still countless other businesses like ThirdLove, CauseBox, and Patagonia are reaping the rewards of selling charitably, and Canadian retailers could, too.
Whether you give a portion of a purchase to a designated charity, or you match a certain amount dollar for dollar and donate to a charitable organization of your choice, partnering in this way will support a cause, have a positive impact on your brand identity, public perception, and possibly sales.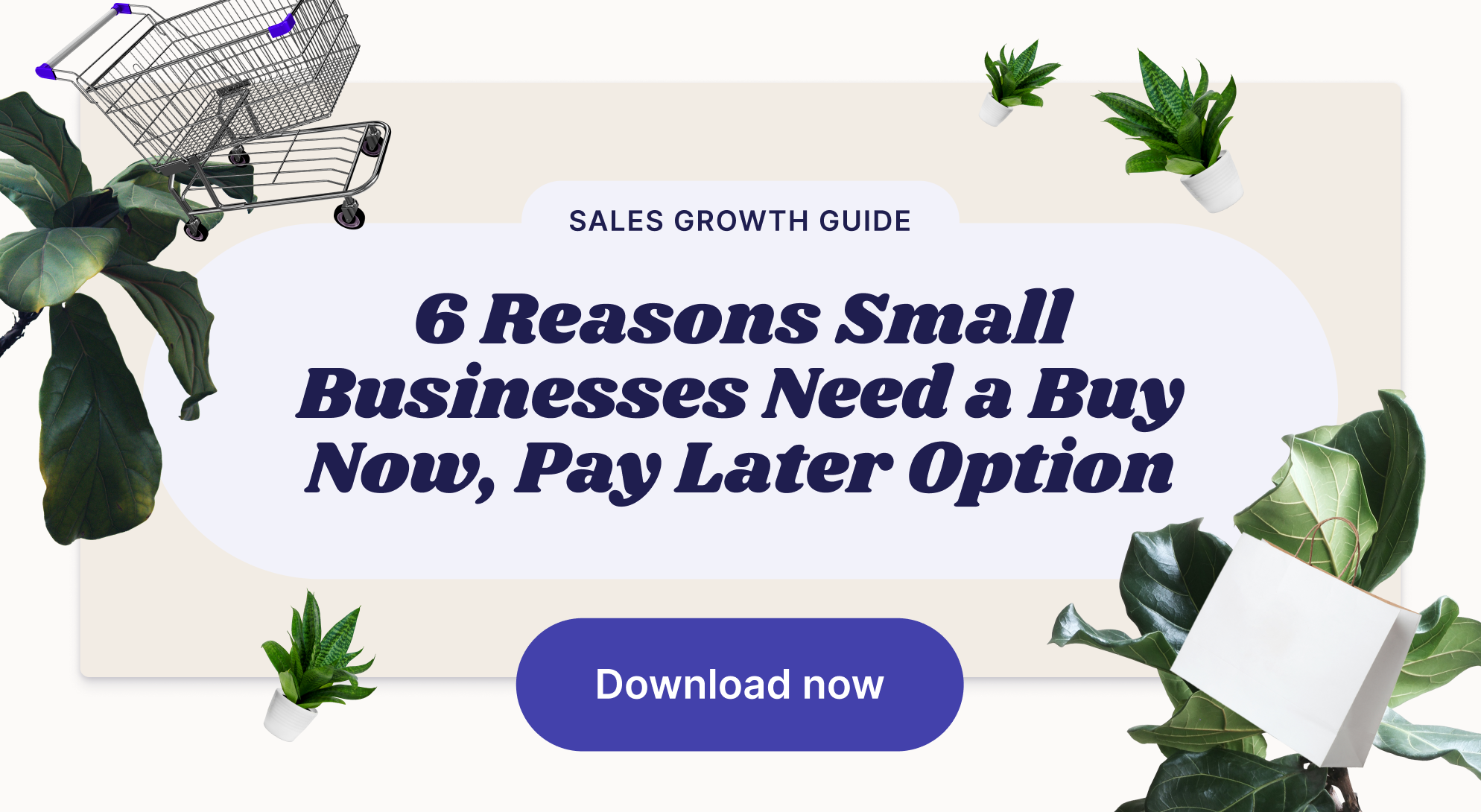 ---
This article is provided for informational purposes only. It is not an exhaustive review of this topic. The content is not financial or investment advice. No professional relationship of any kind is formed between you and PayBright. While we have obtained or compiled this information from sources we believe to be reliable, we cannot and do not guarantee its accuracy. We recommend that you consult your personal finance professional before taking any action related to this information. PayBright is a provider of Buy Now, Pay Later (BNPL) solutions. BNPL providers offer plans with a variety of terms and conditions, including interest rates, fees, and penalties, and have different standards for qualifying for loans. Laws and regulations governing BNPL providers vary by jurisdiction. We recommend that you compare and contrast plans, read the fine print, and conduct detailed research into any BNPL provider before using their services.
Never miss a story
Brighten your inbox with Talking Shop news!