How To Prepare your Online Store For Black Friday and Cyber Monday
2020 and 2021 have seen significant shifts in how retailers do business. They, like every Canadian, have remained agile as lockdowns and social distancing measures ebbed and flowed across the provinces. But one thing has remained constant in a sea of change: **savvy retailers are planning far in advance for one of the busiest seasons of the year: Black Friday and Cyber Monday. **
Even during a period where there may be less traffic in physical stores, Black Friday sales remain ever-popular among deal-hunting Canadians who have increasingly moved to digital shopping to meet their retail (and retail therapy) needs. This is why retailers have increasingly migrated online or have worked to optimize the e-commerce side of their businesses.
And that's a smart move, given how lucrative this peak shopping period is for retailers even during COVID-19. Shopify reported that its merchants collectively made 5.1 Billion in sales between the period of November 27th and November 30th of 2020, which was a 76% jump upwards from the previous year.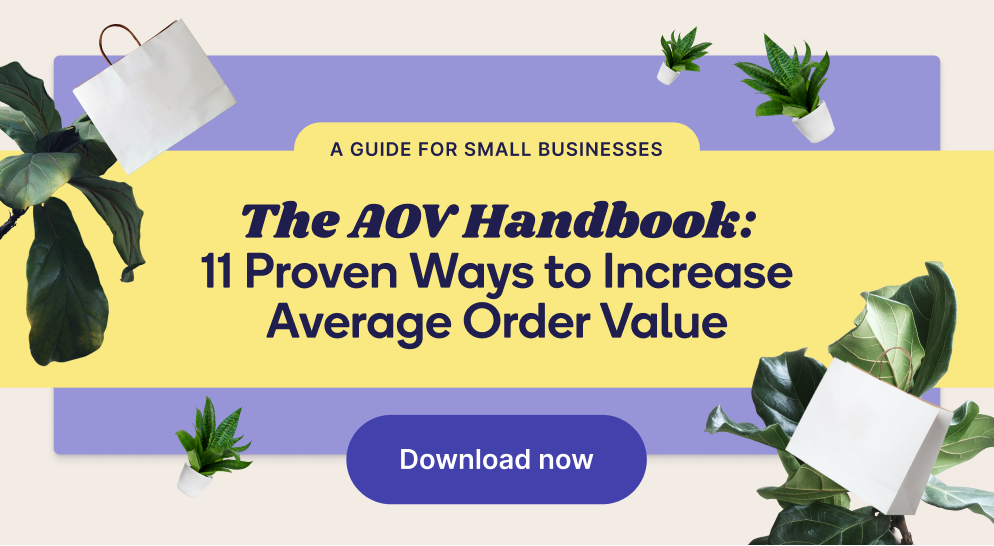 According to finder.com, the (pre-pandemic) Black Friday and Cyber Monday holiday shopping period saw some startlingly high numbers, all of which indicate the importance of this peak period to Canadian consumers:
43% of Canadians said they planned to spend on Black Friday, with an average spend of $362.
32% of Canadians are looking for big discounts between 50% and 90% off on Black Friday (especially for shoppers in the 18-24 range).
The most popular retailers in Canada on Black Friday include: Best Buy, Walmart, Amazon, and Costco - where shoppers are most likely to buy electronics, appliances, sporting goods, and makeup.
While many Canadian merchants value this time of year, many are walking into it unprepared to meet the crowds that have shifted to shopping online in the recent months. If your online experience is not consumer-friendly and your website and customer service infrastructure are not scalable enough to withstand the increased consumer volume, you may see more lost sales than increased revenue this year.
So, how can retailers of all sizes better prepare their businesses for Black Friday and Cyber Monday? Check out our cheat-sheet for retailers all about the most important ways to get your online store ready for one of Canada's most important shopping weekends.
Get your customer service operations ready.
Increased deals and sales also mean increased consumer traffic, and more instances for returns, exchanges, complaints, and customer service scenarios. It's important to remember that one of your brand's greatest differentiators can be its customer service offering, and so presenting as 'customer-first', especially during high-octane holiday shopping periods, is key.
Says

Mila Suthakar

, Director of Operations at

PayBright

: "Being 'customer-obsessed' should be at the core of your company values. Nothing ever goes 100% to plan, and knowing this helps your team navigate a Black Friday period successfully. When service is disrupted or challenged, it is crucal to keep the customer top of mind: be pro-active, take steps to inform them of what to expect, and be as transparent with them as possible."
With this in mind, it's crucial to think months ahead about ensuring you have the right customer service support in place before this peak season kicks off. Some things to consider here:
Seasonal hiring and agent back-filling: Make sure you've done all of your hiring and training of seasonal customer support workers well in advance of the big weekend. Worried about office real estate? Fear not: you can certainly set these temporary agents up remotely.
Omnichannel customer service offerings: If you foresee your customers turning to your website, email channel, voice channel, and social media to reach out to you, ensure that all of these channels are optimized and are ready to be tackled by your customer service teams.
AI forecasting: As

artificial intelligence

for contact centers becomes more advanced, predicting peak periods becomes less of a mystery. Tap into the technologies that make forecasting spikes in call volume easier, so you can best prepare to meet those increased demands.
Train or retrain your agents: To ensure that your customer service agents are really on their game, and ready to represent your brand as 'customer-obsessed',

invest in training

and retraining re: how to troubleshoot, how to greet and negotiate customers, and more.
Resolution automation: If you're working with

resolution automation

, make certain that your responses to customers effectively manage their expectations on wait times and other barriers to service, and make any answers to their easy-to-solve questions easy to find.
Cost-effective alternatives to handle increased call volumes: Consider employing low-cost call handling tools like

call overflow handling

or

call-backs

so your agents don't burn out, and your customers never have to wait on hold.
Alternatives to the voice channel: If clogged phone lines during peak periods like Black Friday and Cyber Monday are a chronic annual problem, use the interim months to set up phone line alternatives like SMS or MMS messaging, chatbots, or virtual receptionists.
Check your stock.
This may seem like a no-brainer, but many the e-commerce shop overpromises on their products (allows customers to buy) and under-delivers after a customer has completed a purchase (i.e. issues a refund when, post-purchase, the business sees they actually don't have the product they sold in stock). This results in frustrated customers who likely won't return to your shop, as well as unnecessary refund processes for your business to shoulder. Either way, don't be greedy: it will cost you customers, and precious human resource time.
Quite simply, make it a point to know your inventory inside out before the holiday hits - you don't want to raise consumer expectations unnecessarily. Make sure you have enough of the most popular items on your website, and have messaging in place for when they sell out.
And: a highly accurate and responsive internal system that captures the most up-to-date information about your stock supply and conveys it directly to your shop's website will help solve the biggest supply and demand problems you're likely to face during Black Friday and Cyber Monday.
Customer-proof your website.
We've seen the news footage of thousands of physical bodies trampling their way through bricks-and-mortar stores on Black Friday, but we mustn't forget the hard hit that e-commerce stores take during big shopping and sale blitzes.
When considering ways to prepare your website for the upcoming influx of online customers, remember to test and optimize some or all of the following (and well in advance):
Your website speeds and overall navigation: If your website is too sluggish, too confusing, or leads to too many the 404 page, you may be setting yourself up to lose your biggest-spending customers to your better-equipped competitors.
Product pages: Make sure the information is rich, up to date, includes specs and customer reviews, and manage any expectations around products that might present a problem down the road if they are unknown to consumers.
Return and exchange policies: Ensure these are robust, accurate, and up to date. Why?

72% of consumers

said they'd spend more and buy more often with merchants that make the return experience as simple as possible, with 89% of repeat customers saying they would buy again if they had a solid return experience.
Up-to-date FAQ pages and chatbots: Customers will be leveraging your FAQ pages and other online means to seek answers to their burning questions. Ensure that, wherever they look, the information they find is current, accurate, and truthful.
Website banners: Experiencing mass delays? Facing huge spikes in call volume? Let your customers know via a banner at the top of your website so that any delays or disruptions to service do not come as a surprise down the road.
Easy checkout: Avoid cart abandonment and lost customers by making the buying process as easy as possible. Offer the option to check out as a guest; provide multiple ways to pay (including PayBright payment plans of course); and make the process as short as possible.
Check your supply chain.
Along similar lines, before the holiday rush it is vital to perform a thorough health check on your supply chain - is it functioning properly? How has it been impacted by COVID-19? Will it be operating at normal capacity post-Black Friday? If the answer to one or all of the above is a resounding 'no', you may consider managing expectations with your customers early on with some of the above considerations including banner ads, product page updates, FAQ pages, and other places your customers are likely to find this important information during their shopping journey.
And do your business a favour: if your supply chain is a chronic problem, try to only sell what is actually in stock, and prevent customers from pre-ordering something that won't be delivered to them for, say, three to six months. Instead, provide them the option to be notified when the item is back in stock, and in doing so save them, and your internal team, some serious frustrations.
Advertise early (and honestly).
Numerator says ad spending was up 8% year-over-year in 2019 overall, as consumers now shop year-round for holiday gifts, somewhat due to more holiday-related sales being offered throughout the year. If you really want to increase traffic this year, consider:
A segmented Black Friday/Cyber Monday email campaign leading up to the holiday, with a frequency of one month, three weeks, two weeks, 1 week in advance, as well as the days leading up to Black Friday, as well as throughout the holiday weekend itself.
Targeted social media posts that announce your deals and sales, but only on channels where your audience lives the most.
Long-tail keywords and very specific adwords that highlight your brand, products, deals and sales.
Influencers and partnerships to amplify your brand, your most popular items, and the most persuasive sales you'll be running during the holiday season.
Need more tips on marketing, sales tactics, or the retail industry in general? Check out our full library of articles on Talking Shop, PayBright's blog built for Canadian retailers big and small.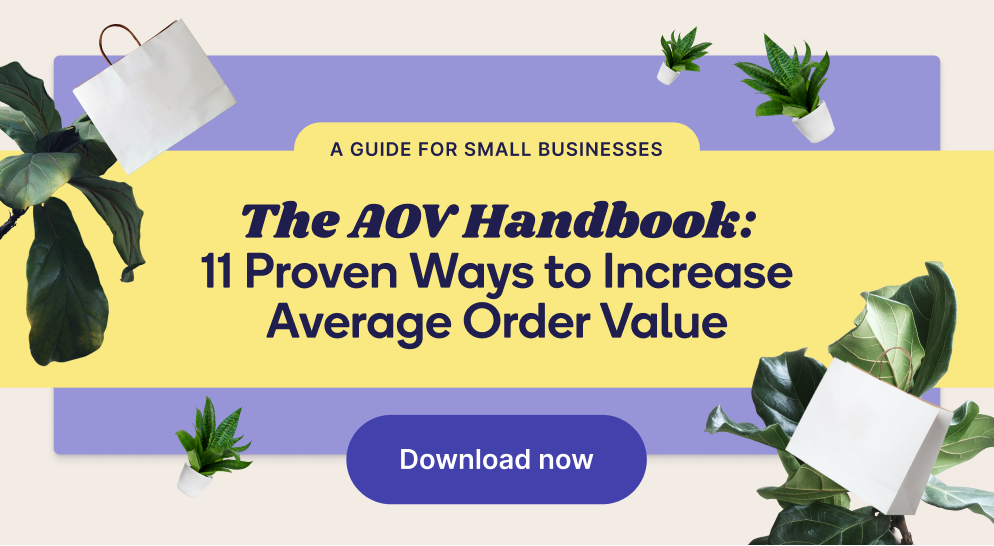 ---
This article is provided for informational purposes only. It is not an exhaustive review of this topic. The content is not financial or investment advice. No professional relationship of any kind is formed between you and PayBright. While we have obtained or compiled this information from sources we believe to be reliable, we cannot and do not guarantee its accuracy. We recommend that you consult your personal finance professional before taking any action related to this information. PayBright is a provider of Buy Now, Pay Later (BNPL) solutions. BNPL providers offer plans with a variety of terms and conditions, including interest rates, fees, and penalties, and have different standards for qualifying for loans. Laws and regulations governing BNPL providers vary by jurisdiction. We recommend that you compare and contrast plans, read the fine print, and conduct detailed research into any BNPL provider before using their services.
Never miss a story
Brighten your inbox with Talking Shop news!