How to Prepare your E-Commerce Store for the Holiday Rush
The most wonderful time of the year is fast approaching. Are you ready?
Before you answer that, it's important to know that the 2020 holiday shopping season may be a little different this year. As in: busier than ever.
PwC's 2020 Canadian holiday outlook report predicts that online shopping will be even more popular as consumers prioritize convenience, health, and safety. Google Canada research found that 65% of Canadians plan to shop online more this year than they have in previous years. And 22% have already started!
As an e-tailer, you are in a great position to succeed this holiday season. But, remember, competition will be fierce. Here are nine strategies to ensure you have the best holiday season yet.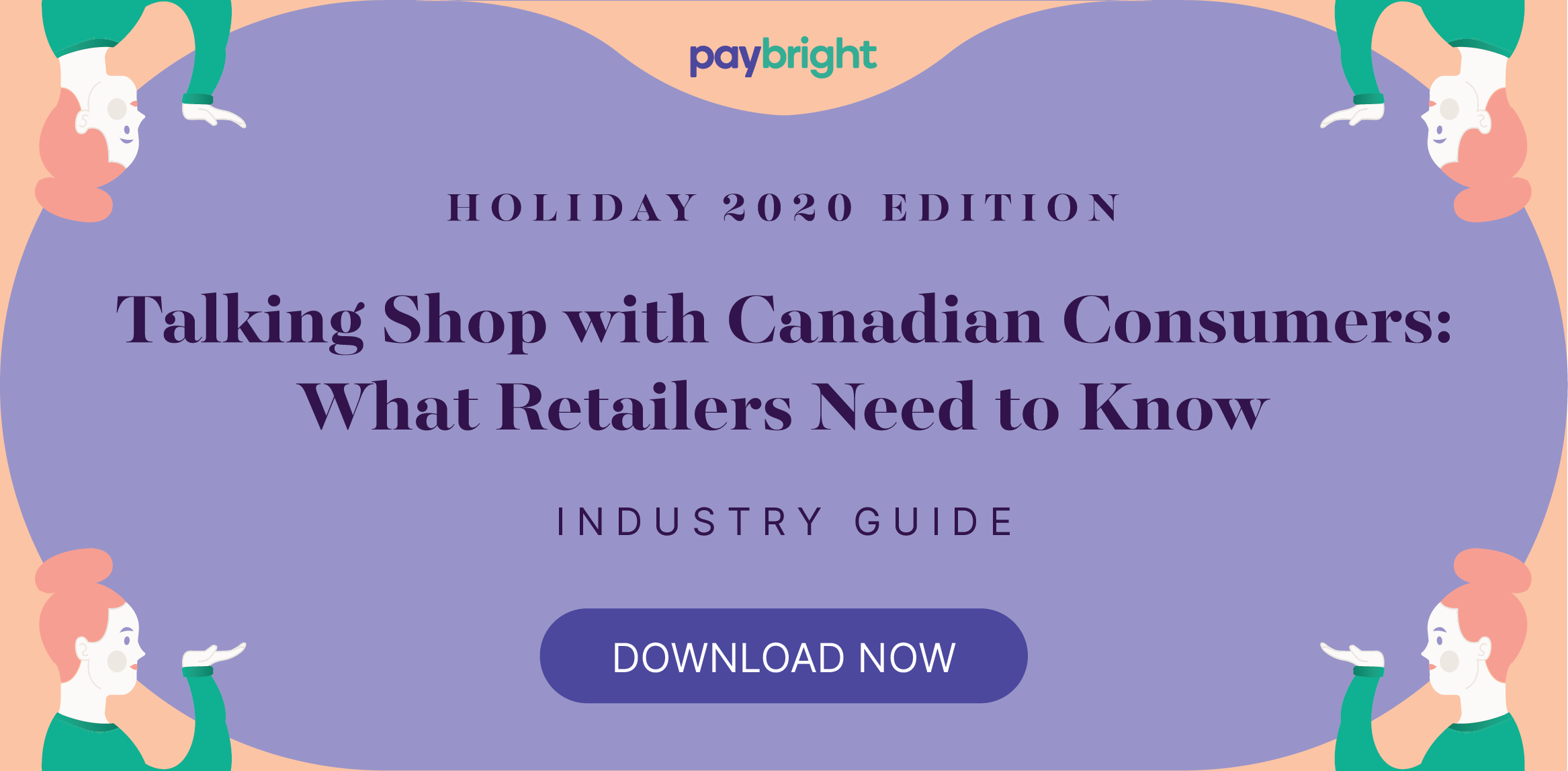 1. Give your site a glow up.
To compete in a crowded online marketplace, you've got to have great site. Look for ways to punch up all the details, including:
Product descriptions: Are they clear, complete, compelling, and error-free? Ask or hire someone you trust to give you their honest assessment.
Product reviews: Do you display them?

About 95%

of customers read them before making a purchase. And the purchase likelihood for a product with just five reviews is 270% greater than one without.
Product photos: Are they the best they can be? High-res and multiple angles are critical for discerning online shoppers.
Updates on inventory: Add a "Only five more left" feature to create urgency.
A cross-sell integration: Personalized recommendations

are gold

for cross-selling and upselling.
2. Test your site. And check it twice.
With more people than ever turning to online shopping, it's imperative that your sight runs like the digital version of a well-oiled machine. Don't give away business to your competitors because of slow response times, payment glitches, or error messages. Make sure your site loads in two seconds or less and is equally mobile and desktop friendly.
And, of course, your e-commerce site must have the capacity to handle a lot of traffic this holiday season. It may be worthwhile hiring a tech guru to optimize everything ahead of time.
3. Sort out shipping.
The pandemic has put stress on every delivery service on the planet, but some e-tailers seem to handle the high volume better than others. Do your homework now to ensure you've got the most reliable company possible. Compare customer reviews alongside prices and multiple delivery options, i.e. 3-5 days, 2 days, and/or overnight.
Avoid the wrath of unhappy customers by posting clear order deadlines on your home page, such as, "Order by December 1st to ensure delivery by December 24th."
4. Prepare compelling holiday specials, deals, and sales.
Consumers expect to save some dough or get an exclusive offer when they're holiday shopping, especially around Black Friday and Cyber Monday. Give the people what they want by offering:
Limited-time-only sale prices on your best-selling items
Exclusive, holiday-only items available in limited quantities
Free gifts with purchase
Contests and discounts for sharing on social media
Don't forget to create landing pages for each sales event with an irresistible call to action, i.e. "Our biggest sale of the year" or "Conquer your holiday shopping list right here."
5. Feature products ideal for 2020.
Let's be real: 2020 is not like any other year. It would be wrong to try to capitalize on current events, but you can be sensitive to them by providing and positioning products that fill the needs of consumers right now. If you have flexibility in the items you offer, steer toward:
Cooking, crafting, home improvement, and other home-based activities
Athleisure (the new wardrobe staple)
Books, candles, blankets, and other calming products
DIY spa treatments
Board games and puzzles
6. Offer payment plans.
The holiday season can be a financially fraught time. Make it easier for your customers by providing fair payment plans. PayBright offers two basic plans:
Pay in 4. Customers get an instant approval and make four, interest-free biweekly payments for their purchase.
Pay monthly. Customers enter a few fields of information for approval and make monthly payments for their purchase.
What's in it for you? Better sales conversion, a higher average order value, more repeat customers, and no risk (you get paid up front).
7. Get people excited with social media, email, and SMS marketing.
Younger generations especially are heavily influenced by online and social media advertising. Get in on that by running ads where people spend time. For example, Facebook offers dynamic ads that automatically display products to shoppers who have expressed an interest on your website, in your app, or elsewhere online. Think about Instagram and YouTube for Millennials and Gen Z. And consider partnering with a social influencer for product reviews, unboxing videos, and paid promotional ads.
8. Curate gift guides.
Most holiday shoppers gratefully devour gift guides for ideas on what to get their hard-to-shop-for loved ones. Make it easy for them by creating resources for as many categories as you can, i.e. mom, dad, teenager, best friend, colleague, etc. You'll need high-quality photography and/or video, great product descriptions, and compelling calls to action to convert those browsers to a sale.
9. Promote gift cards.
Now more than ever, consumers want their dollars to stretch as far as they can. Google Canada reports that 31% of Canadians plan to give more gift cards than in previous years. They recommend making gift cards a destination on your site. Add a prominent 'gift card' tab on your home page and make it fun and easy to give them.
As we get closer to the frenzy of holiday shopping, it pays to take stock of your e-commerce store and give it the boost it needs to stand out in a crowded online marketplace. With more consumers shopping online than ever, now is the time to create loyal customers that will last well into 2021.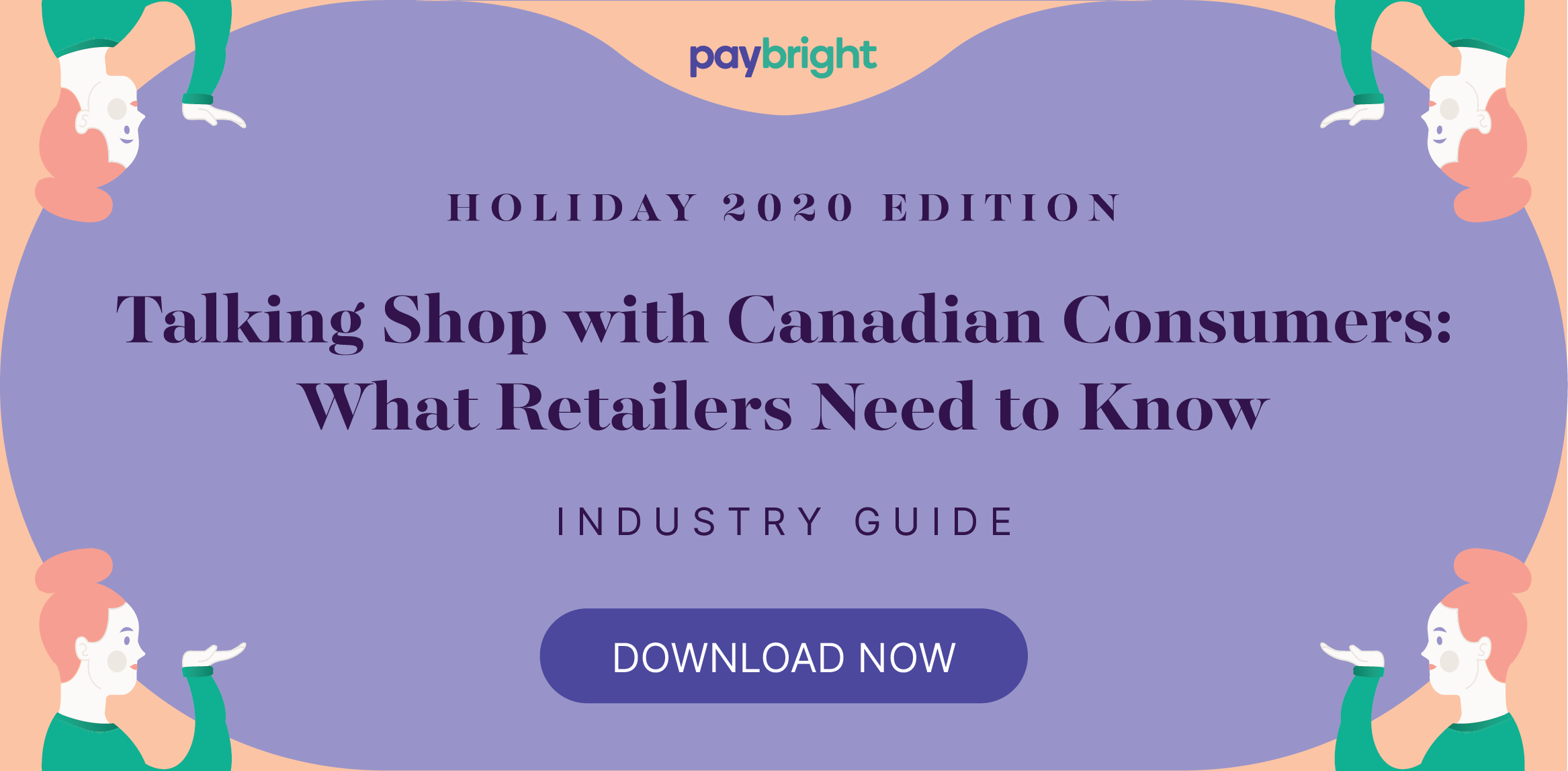 ---
This article is provided for informational purposes only. It is not an exhaustive review of this topic. The content is not financial or investment advice. No professional relationship of any kind is formed between you and PayBright. While we have obtained or compiled this information from sources we believe to be reliable, we cannot and do not guarantee its accuracy. We recommend that you consult your personal finance professional before taking any action related to this information. PayBright is a provider of Buy Now, Pay Later (BNPL) solutions. BNPL providers offer plans with a variety of terms and conditions, including interest rates, fees, and penalties, and have different standards for qualifying for loans. Laws and regulations governing BNPL providers vary by jurisdiction. We recommend that you compare and contrast plans, read the fine print, and conduct detailed research into any BNPL provider before using their services.
Never miss a story
Brighten your inbox with Talking Shop news!