#Busted: 6 Common Buy Now, Pay Later Myths Debunked
As one of the newest payment options on the block, available in physical and e-commerce stores across the globe, 'buy now, pay later' continues to raise eyebrows with consumers and financial advisors alike.
Will it impact a credit score? Will it promote more debt? Is it a huge risk to merchants?
These are all fair questions, but on the down side, the scrutiny has given way to the creation of myths around this flexible payment option.
Here we debunk six of the most common myths around Buy Now, Pay Later in Canada, and provide you with more facts around this increasingly popular payment method.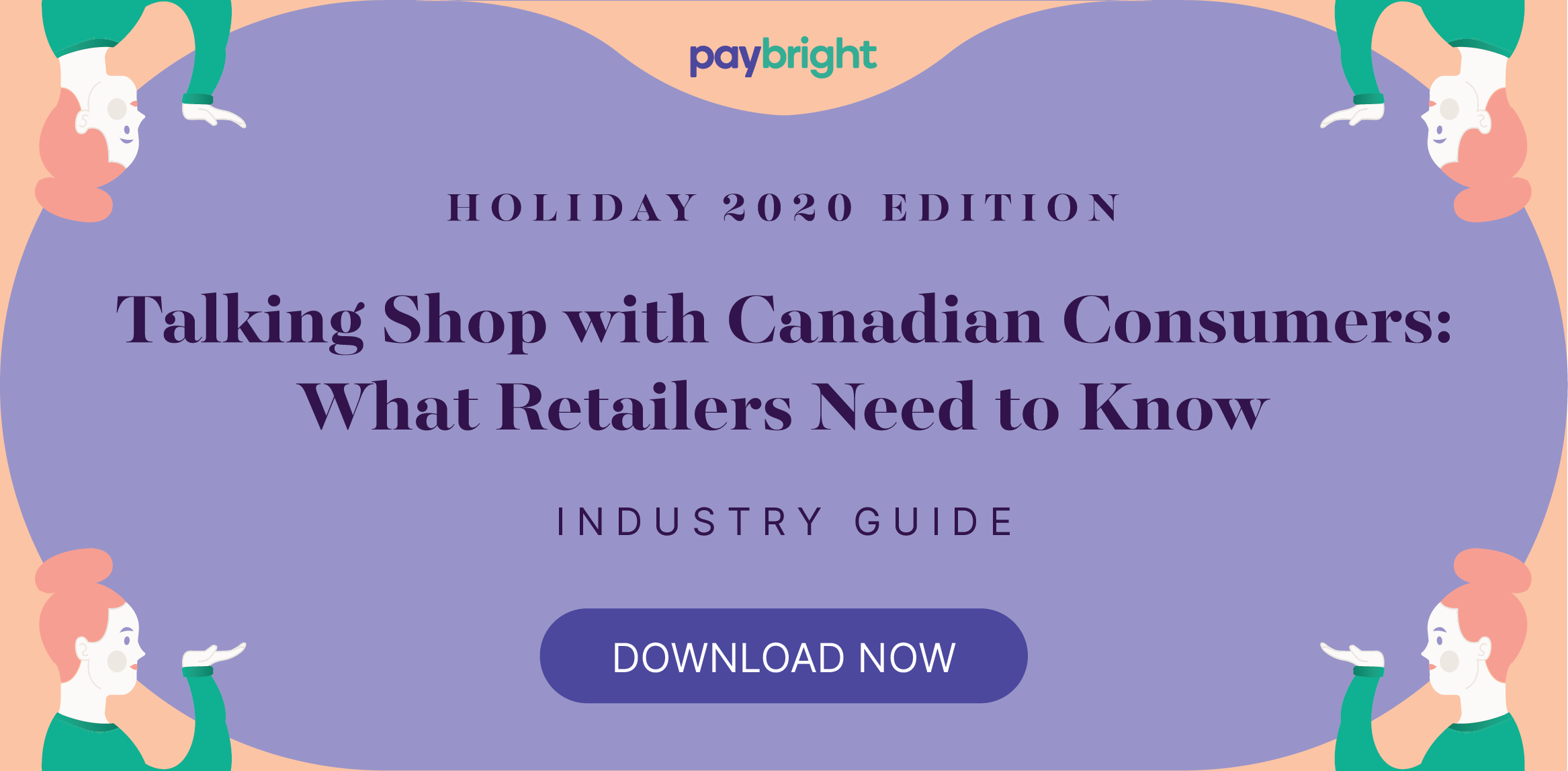 Myth #1: Buy Now, Pay Later has a negative impact on Canadians' credit scores.
The reality: The quick answer? It depends. If you pay your low- to no-interest payments on time or in advance, opting for an installment payment plan will have no negative impact on a credit score. However, if you default on your payments, it may hurt your credit score, as is the case with any kind of credit or loan system.
Simply applying for a Pay in 4 buy now, pay later plan will also have no impact on a credit score, so you can rest assured that your credit standing will remain intact.
Myth #2: Applying for installment payment plans is a long and complicated process.
The reality: Traditionally, applying for installment payment plans was a long, drawn-out, seemingly endless process accompanied by complicated forms and piles of impenetrable paperwork. Luckily, times have changed: applying for a buy now, pay later payment plan is shockingly short and sweet.
You can easily apply for one simply by providing a few pieces of information, hitting 'Submit', and depending on your payment plan and financial information, you will get an instant approval decision. The whole process takes less time than it takes to warm up your coffee in the microwave (well under a minute!).
Another plus? There's zero risk of paper cuts with this digital offering.
Myth #3: Buy now, pay later companies get rich off of charging hidden fees and high interest rates.
The reality: A business' bottom line is to make money - let's be honest. That's why this myth points a finger at merchants who have opted to provide flexible payment choice at checkout. It may surprise you to learn that this myth is incorrect: There are no application fees or up-front deposits required.
In some cases where there are delinquencies, a late fee is charged, but luckily these are capped and don't grow exponentially.
Businesses continue to earn the majority of their revenue by providing exceptional products and services to those who need or want them. That's what will keep their doors open in the long run, build customer loyalty, and grow their business: quality.
The best way to hang onto your dollars in this case? Pay on time, try not to default, and importantly, check the interest rates of your plan so there aren't any surprises on your banking statements.
Myth #4: You need to sign up for a whole new credit card when you apply for a buy now, pay later plan.
The reality: For those looking to cull down their credit card pile, it may be a surprise to learn that when one signs up for an installment payment plan with their preferred merchant, all that's required are a few pieces of personal information to set up equal automated payments in monthly or bi-weekly installments.
It's good news: A consumer doesn't need to open a new line of credit or apply for a new credit card. Pay later payment plans are designed to automatically charge your preferred (existing) credit or debit card. Even better: choosing your debit card as the preferred account from which to withdraw the installment payments means you're not incurring credit card charges, instead drawing upon concrete cash.
Either way, making extra room in your wallet is not required.
Myth #5: Using Buy Now, Pay Later too often can sink consumers into more credit card debt.
The reality: Especially now, as Canadians reach records highs with their credit debt, regaining control of that debt is top of mind. It makes sense to look at buy now, pay later with some skepticism as a result. Does it encourage more debt in the long run? The answer is yes and no.
If you choose a credit card as the account which is automatically charged for installment payments, obviously this will increase the amount of charges on your card. But, if you opt for your savings or chequing account, you can avoid this whole scenario and prevent rising credit card charges.
And: Pay later providers protect over-spenders from themselves. Luckily, there is a limit to how much one can borrow using a buy now, pay later plan, preventing you from going deeper into debt when you opt for a flexible installment payment plan.
Myth #6: Offering Buy Now, Pay Later is a huge risk to merchants.
Reality: Merchants might be allergic to the idea of offering staggered payments as an option to customers. Monitoring loans to customers, hiring new in-house support to manage the logistics, and keeping revenue flowing seems insurmountable, and unappealing. It makes sense that this would be a situation to avoid.
But this is simply not the case.
An installment payment provider like PayBright easily integrates into existing POS systems, in either e-commerce or physical stores. And, they take care of all the approvals and risks of lending that are involved so retailers don't have to.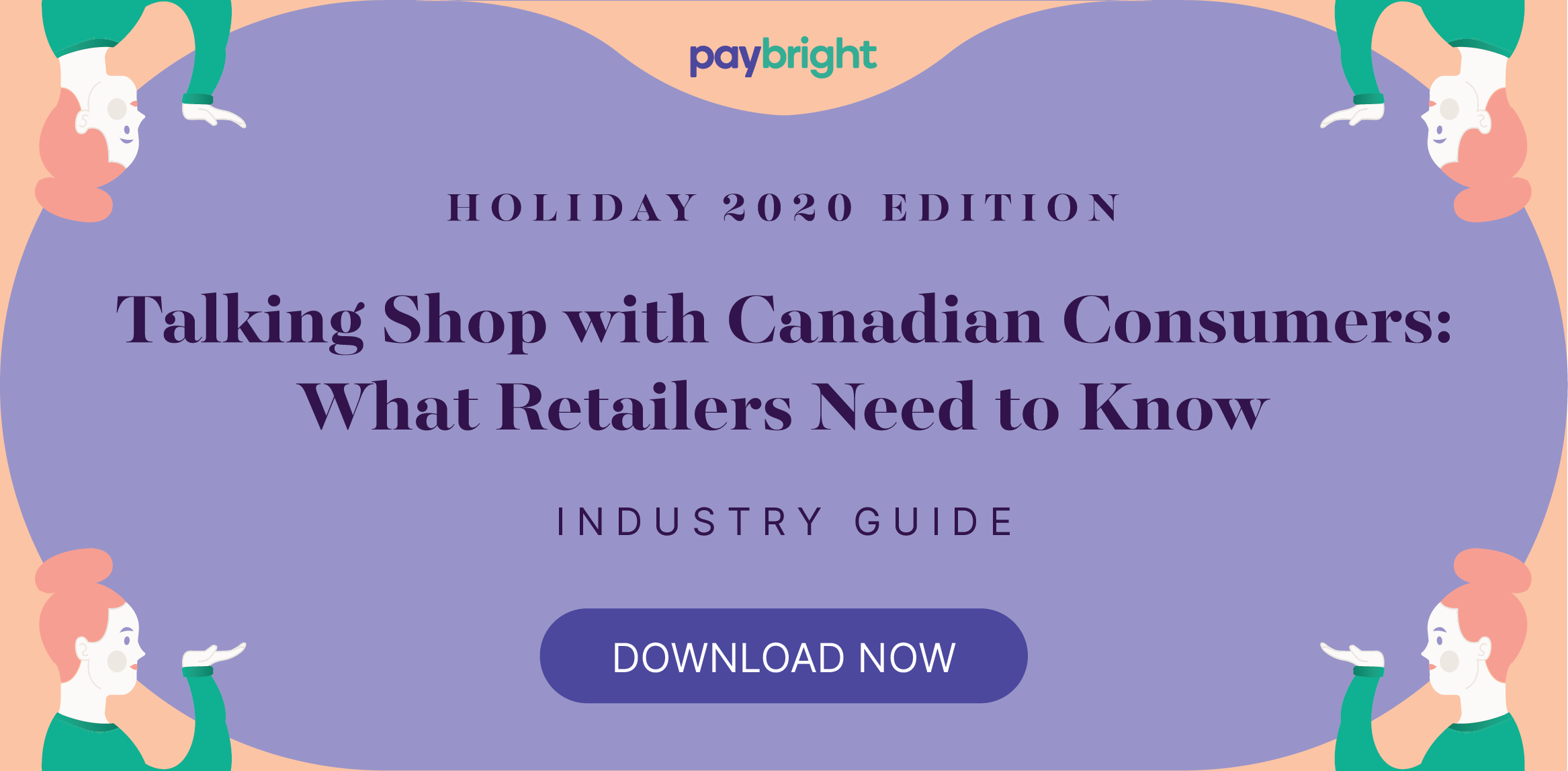 ---
This article is provided for informational purposes only. It is not an exhaustive review of this topic. The content is not financial or investment advice. No professional relationship of any kind is formed between you and PayBright. While we have obtained or compiled this information from sources we believe to be reliable, we cannot and do not guarantee its accuracy. We recommend that you consult your personal finance professional before taking any action related to this information. PayBright is a provider of Buy Now, Pay Later (BNPL) solutions. BNPL providers offer plans with a variety of terms and conditions, including interest rates, fees, and penalties, and have different standards for qualifying for loans. Laws and regulations governing BNPL providers vary by jurisdiction. We recommend that you compare and contrast plans, read the fine print, and conduct detailed research into any BNPL provider before using their services.
Never miss a story
Brighten your inbox with Talking Shop news!