COVID-19 Report: PayBright Sees Rapid Adoption of "Buy Now, Pay Later"​ in 2020
COVID-19 continues to impact consumers and businesses around the world, and Canada is no exception. From coast to coast, millions of Canadians have faced the challenges of shuttered workplaces, social distancing, loss of jobs and income, and balancing personal and professional lives while spending extended periods of time at home.
The most obvious impact of social distancing and lockdowns on shopping behaviour and retail sales has already become clear: with most stores closed across Canada, consumers have increasingly moved their spending online. To capture the demand, retailers both large and small have moved quickly to sharpen their e-commerce offering and keep revenue flowing.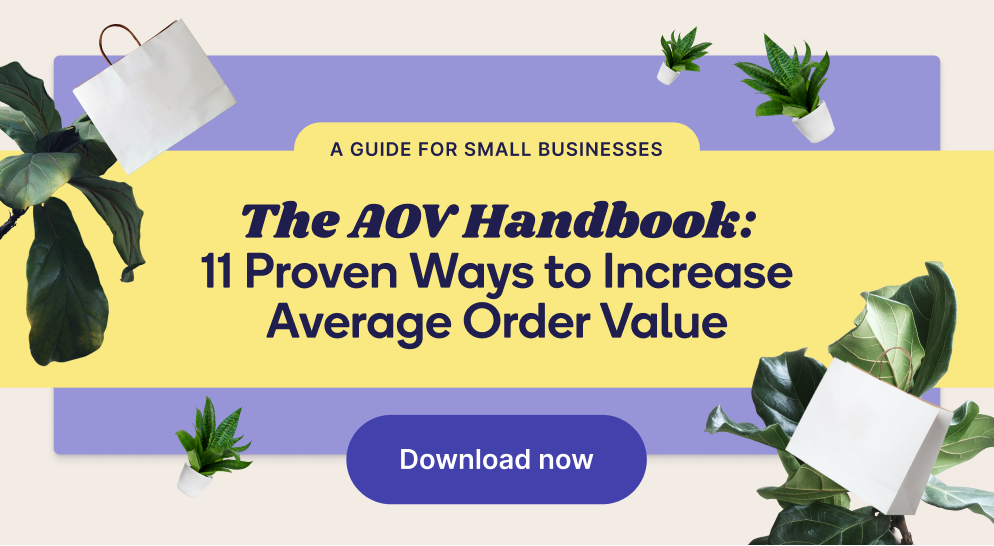 PayBright's e-commerce Gross Merchandise Volume (GMV) has more than doubled since early March.
As Bloomberg reported at the beginning of April, e-commerce sales had already doubled for Canadian merchants since March 11th, the day the WHO declared the COVID-19 pandemic.
In the week of March 15th, Canadian retail stores began to close, and PayBright saw a significant decrease in bricks-and-mortar sales volume. In that first week of closures, e-commerce sales funded by PayBright did not immediately rise to compensate for the decline in in-store volume.
However, this changed dramatically by the end of March and into April, with rapid growth in PayBright's e-commerce GMV week-over-week. From early March to the end of April, PayBright's e-commerce weekly GMV increased nearly 150%.
Digital-focused retailers led the charge, followed soon after by in-store retailers shifting focus to online.
Initially, the rapid growth in PayBright's e-commerce volumes during COVID-19 was led by retailers who are digital-native – or heavily penetrated in digital - and were well positioned to capitalize quickly on consumer demand shifting online. PayBright's partners Wayfair.ca and eBay Canada are prime examples.
In recent weeks, however, PayBright's retail partners who were primarily focused on in-store sales before COVID-19 have aggressively ramped up their online presence through digital marketing, site enhancements, and online promotions. This "second wave" of retailers drove rapid growth in payment volume with PayBright through the month of April. This group includes both major retailers with large chains of shuttered stores across Canada - such as Steve Madden, Sleep Country and The Source - as well as small retailers relying heavily on e-commerce for the first time – often through easy-to-use platforms such as Shopify.
Canadians' shopping patterns are being driven by increased amounts of time spent at home.
Like other payments platforms, PayBright is well positioned to observe consumer spending patterns across a wide range of merchants and product categories. PayBright works with over 6,000 retailers across Canada.
During COVID-19, investing in the household and related goods has become a major spending priority for Canadians. Comparing April levels of spending to February, trends in PayBright-funded purchases include:
Purchases of home goods from retailers such as Wayfair, Article, and Mobilia are up 110%
Purchases of home electronics, including from Lenovo, Samsung, and The Source, are similarly up over 100%
Mattress purchases from retailers including Endy and Casper have expanded by 120%
Musical instrument purchase volumes are up 275% as Canadians invest in hobbies and in-home entertainment
Home fitness equipment spending has grown by 140%
Spending on home hardware and small appliances is up by 175%
Sales of car accessories have increased 250%
Canadians are embracing buy now, pay later options at checkout.
PayBright's internal data since mid-March, combined with data shared with us by our merchant partners, reveals that Canadian consumers are seeking greater payment flexibility as they shop online. PayBright's "share of checkout" reached new highs at a number of retailers. This means that more Canadians than ever were opting to choose PayBright over credit cards as their payment method, allowing them to pay over time in hassle-free installments.
In April 2020, PayBright welcomed a record number of new consumers to its platform and saw dramatically increased activity from existing PayBright users.
This growth of buy now, pay later adoption during COVID-19 accelerates a trend that was already underway. Canadians value payment flexibility - without hidden fees and charges - as well as a highly convenient checkout process. They are also drawn to the "lower perceived level of risk" associated with a payment method that does not have the drawbacks of credit cards.
During COVID-19, PayBright has seen strong consumer demand for both its "Pay Monthly" and "Pay in 4" offerings.
Pay Monthly is designed for larger purchases, allowing consumers to repay over a longer period of time – for example, up to 36 months at 0% APR for a new

Samsung phone

.
Pay in 4 is designed for smaller purchases, such as apparel and footwear, allowing consumers to pay in 4 interest-free bi-weekly installments at retailers including

Steve Madden

,

Boohoo

, and

Bestseller

.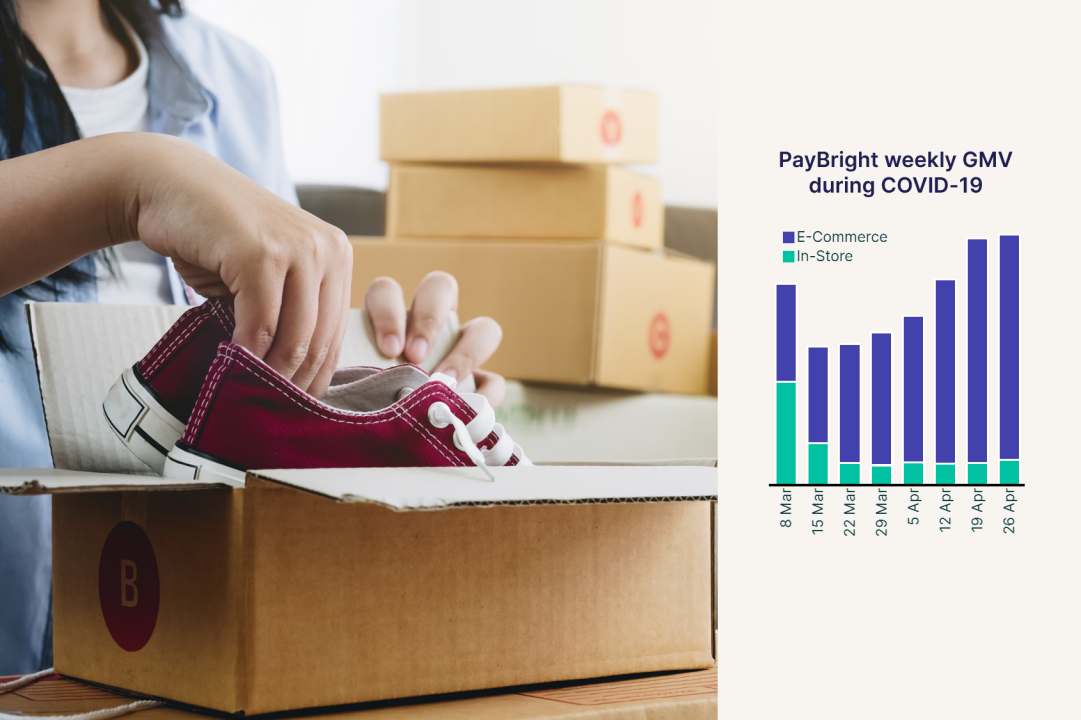 More merchants are seeking out "buy now, pay later" as a payment option for their Canadian customers.
The rapid shift to e-commerce during COVID-19, combined with growing consumer interest in online pay-later options, is leading e-commerce retailers in Canada to move quickly in seeking out flexible payment options for their online stores.
In April 2020, PayBright welcomed a record number of new e-commerce merchant partners to its platform - retailers who were looking to meet consumer demand and drive top- and bottom-line results.
"Canadian retail shopping patterns have been turned upside down during the COVID-19 crisis," notes Vassil Chalashkanov, SVP Revenue, PayBright. "Canadians have rapidly shifted where they make purchases, what they spend their money on - and in many cases, how they pay. Consumers want to pay over time when shopping online, and we are seeing retailers respond to the demand more quickly than ever before."
It is well established that offering pay-later options for e-commerce purchases drives increases in conversion, higher average order value, and greater traffic from both new and returning customers. PayBright's retail partners report seeing all of these effects in play during COVID-19.
PayBright's existing and new merchant partners are also heavily focused on no-interest installment plans. The large majority of PayBright's payment plans do not require the customer to pay any interest. During COVID-19, these plans have been in even greater demand, and PayBright has seen a growing share of GMV funded by interest-free installments. Retailers are clearly looking for not only a flexible payment option, but also an attractive promotion, to offer their customers during uncertain economic times.
Digital sales and payment flexibility will play a big part in the success of Canadian retailers in 2020 and beyond.
During COVID-19, we have seen a major acceleration in the long-term shift in retail sales from physical stores to digital channels. Customers' shopping patterns have moved rapidly to the online environment. Where e-commerce penetration in Canada previously lagged other countries such as the US and UK, it has now caught up out of necessity during the pandemic.
Looking ahead, as Canada prepares to ease lockdowns, retailers will need to remain agile and ready to respond as Canadians' shopping behaviours evolve. While in-store volume will return, the shift to e-commerce driven by COVID-19 will not entirely reverse when the pandemic passes.
As a result, retailers must devote more resources to digital channels, focus on optimizing the e-commerce experience, and selectively add features that attract and enable both new and returning customers. As PayBright and its merchant partners have seen during COVID-19, customer-friendly "pay later" payment options have an important and growing part to play in the future of Canadian e-commerce.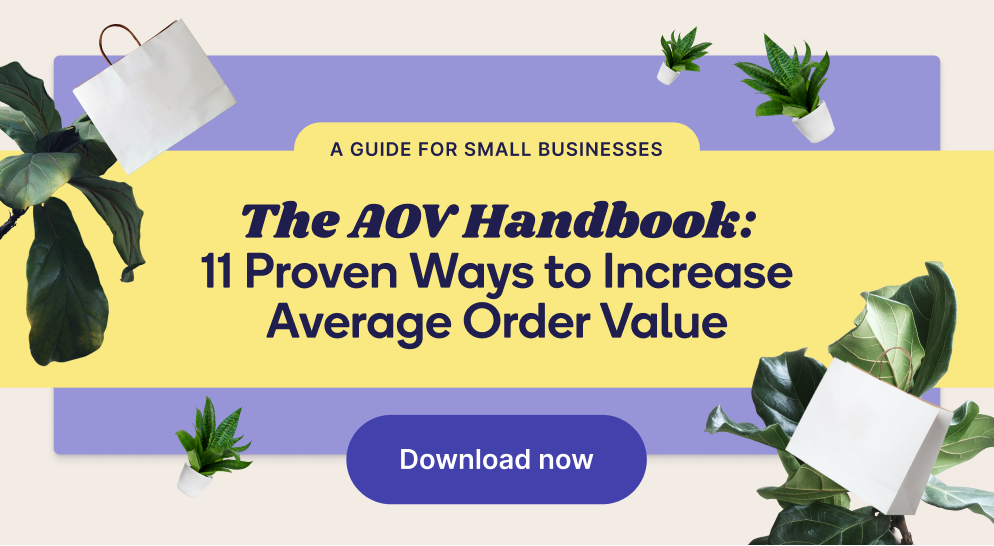 ---
This article is provided for informational purposes only. It is not an exhaustive review of this topic. The content is not financial or investment advice. No professional relationship of any kind is formed between you and PayBright. While we have obtained or compiled this information from sources we believe to be reliable, we cannot and do not guarantee its accuracy. We recommend that you consult your personal finance professional before taking any action related to this information. PayBright is a provider of Buy Now, Pay Later (BNPL) solutions. BNPL providers offer plans with a variety of terms and conditions, including interest rates, fees, and penalties, and have different standards for qualifying for loans. Laws and regulations governing BNPL providers vary by jurisdiction. We recommend that you compare and contrast plans, read the fine print, and conduct detailed research into any BNPL provider before using their services.
Never miss a story
Brighten your inbox with Talking Shop news!