New PayBright Report: Canadians Want Stock, Sales, and Sanitizer This Holiday Season
We asked. Canada answered.
PayBright's first annual Canadian holiday consumer report is built for merchants looking to understand and anticipate the actions that consumers could make this mid-pandemic holiday season. This report also acts as a vehicle for the Canadian consumer, providing their voices, concerns, and budgetary needs to retailers in the hopes that these may be considered, and their fears lessened, in the wake of the anomaly that is this year's holiday shopping season.
Our 2020 holiday survey, which reached over 2,500 Canadians across all regions, revealed much about how Canadian consumers are approaching, and not approaching, their shopping this season. From their candid responses emerged several actionable insights into:
Consumer financial status and budgeting;
in-store and online expectations;
spending and product priorities; and
other COVID-related areas.
It's been an extraordinary year. COVID-19 continues to impact consumers and businesses around the world, and Canada is no exception. Across the provinces, millions of Canadian consumers have faced the challenges of shuttered workplaces, social distancing measures, jobs and income loss, as well as balancing personal and professional lives while spending extended time at home. As the second COVID wave hits, we are witnessing first-hand the rapidly changing nature of this pandemic, which will further impact consumer behaviour in the coming weeks and months amplifying many of the key insights.
SAMPLE INSIGHT: PSYCHOLOGICAL CONCERNS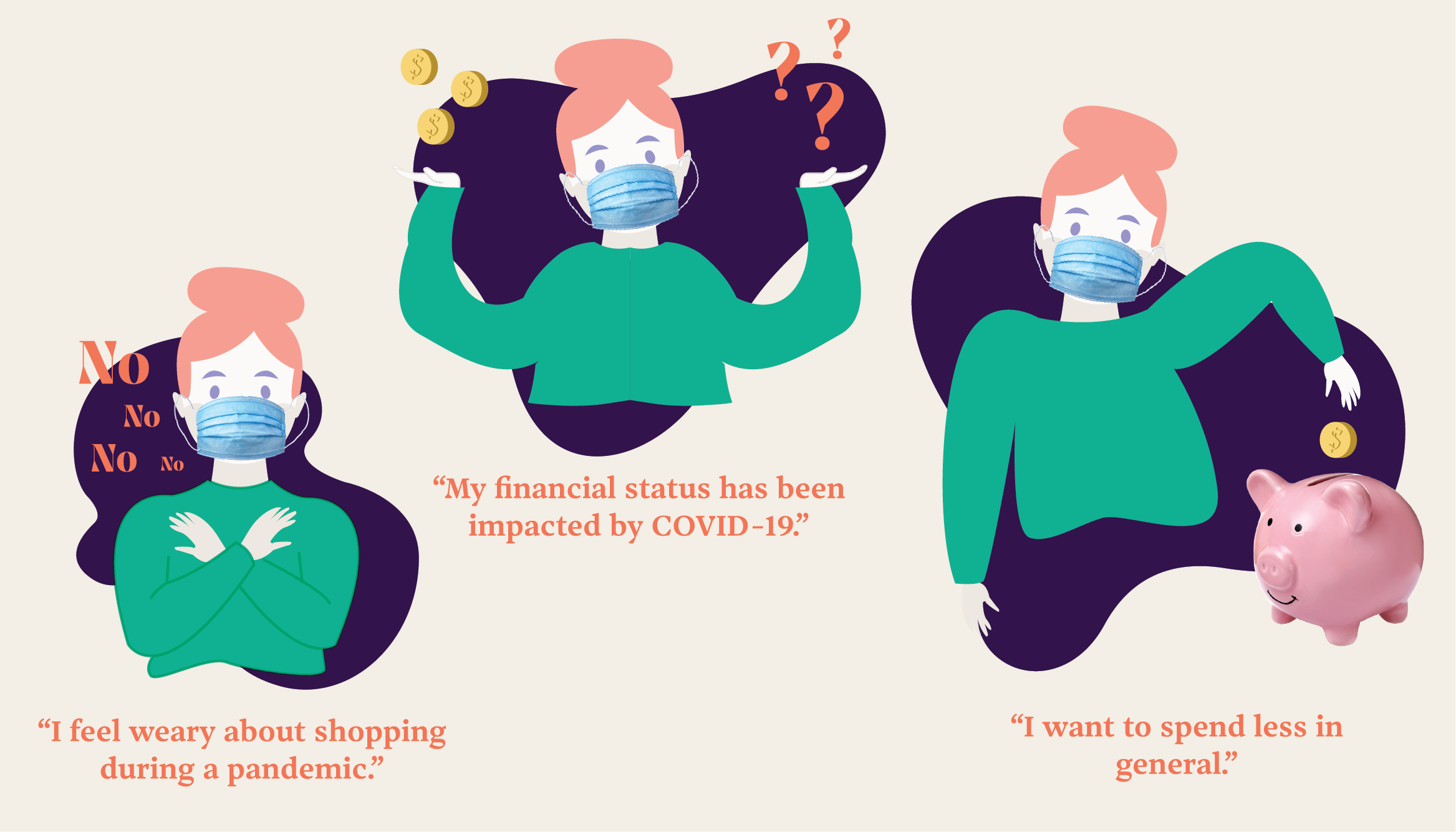 Canadians will have the health of themselves, and their loved ones, top of mind during the holidays. From supply chains to savings, logistical issues weigh heavily on the consumer's mind. 77% of consumers surveyed are concerned about protecting the health of themselves and their loved ones over the 2020 holiday season.
Their top concerns include:
The status of the economy (68%)
No to low stock on inventory (41%)
Personal financial status (40%)
... and more.
In each section of this Holiday 2020 report, we provide retailers with a series of facts, impacts, and action items to help them navigate projected consumer spending behaviour, expectations, and their psychology in anticipation of the holiday season and into 2021.
Read on to understand how to navigate the ever-changing nature of the pandemic and the resulting consumer psychology and behaviour that will unfold in the coming months.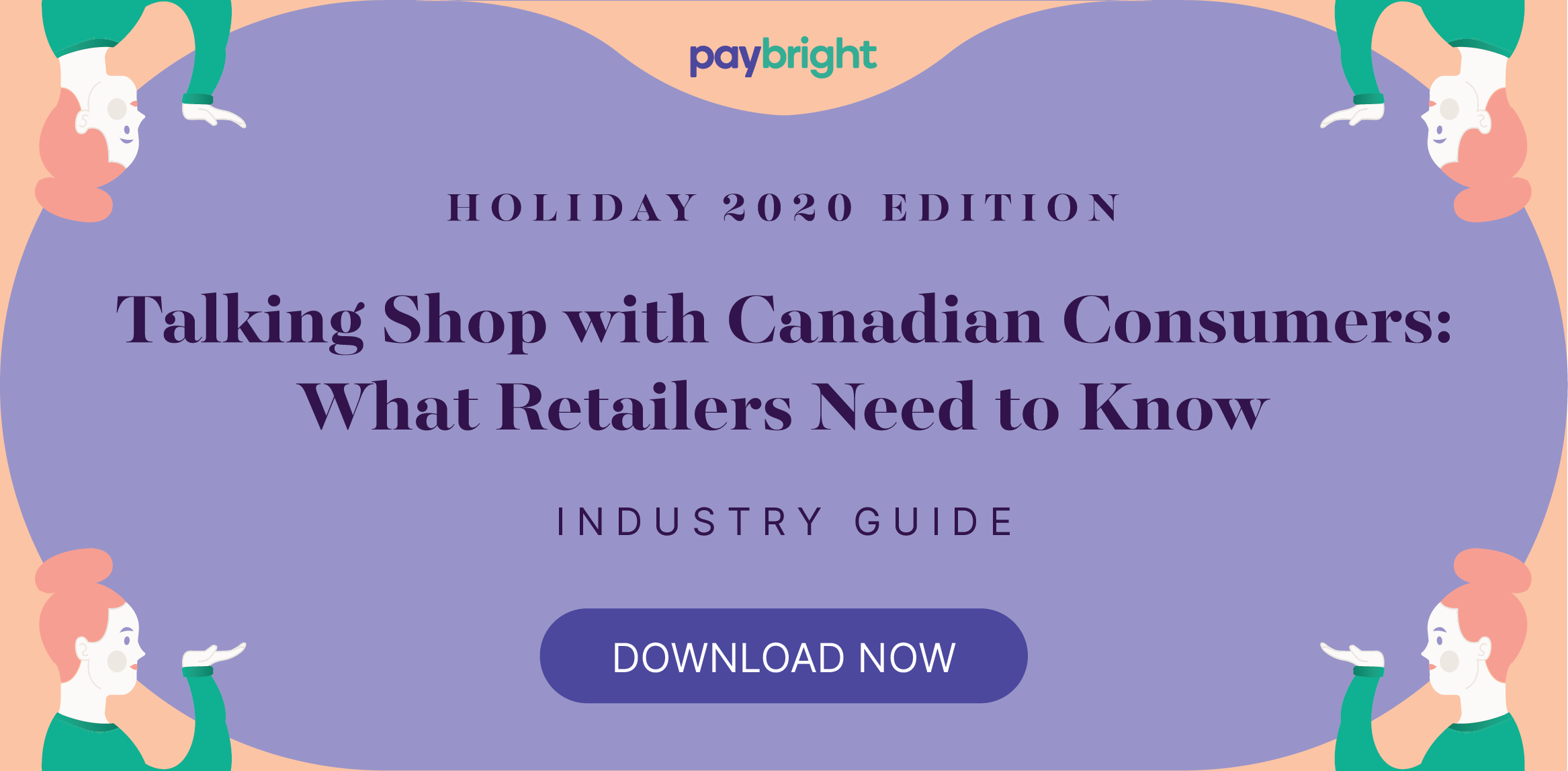 ---
This article is provided for informational purposes only. It is not an exhaustive review of this topic. The content is not financial or investment advice. No professional relationship of any kind is formed between you and PayBright. While we have obtained or compiled this information from sources we believe to be reliable, we cannot and do not guarantee its accuracy. We recommend that you consult your personal finance professional before taking any action related to this information. PayBright is a provider of Buy Now, Pay Later (BNPL) solutions. BNPL providers offer plans with a variety of terms and conditions, including interest rates, fees, and penalties, and have different standards for qualifying for loans. Laws and regulations governing BNPL providers vary by jurisdiction. We recommend that you compare and contrast plans, read the fine print, and conduct detailed research into any BNPL provider before using their services.
Never miss a story
Brighten your inbox with Talking Shop news!