Worry Season: Major COVID Shopping Concerns for Canadians in 2021
In our latest 2020 Holiday Trends Report, we asked 2,500 Canadians some tough questions about their shopping and spending habits, and how they anticipated spending over this particularly fraught holiday season. And they answered.
The report, built for retailers looking to make informed business decisions that ultimately respond to Canadian consumer psychology and demand, provides snapshots into the way Canadians are thinking about mid-pandemic holiday shopping either psychologically, financially, or from a channel preference perspective.
To give you a taste of the rich report data, dear reader, please enjoy this excerpt from Part III of the report on Canadian in-store and e-commerce channel preferences. You can access the full, free report here.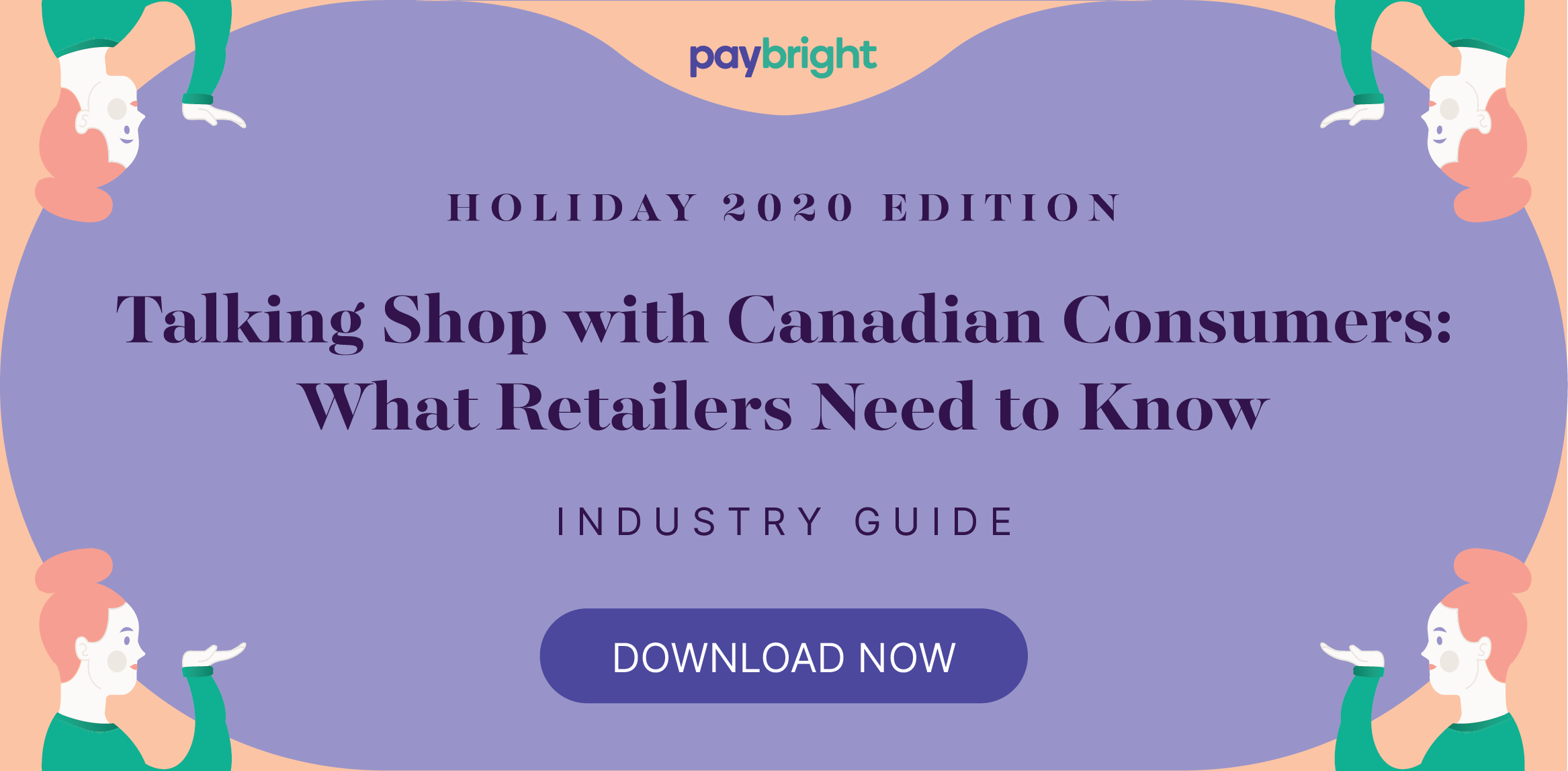 Over the past 6 months, nearly 47% of shoppers have done the majority of their shopping in-store, with only 22% shopping online only, with around 31% of people opting for a blend of both. These channel trends will likely continue into the 2020 holiday season, so having relatively equal product offerings in both scenarios, and ensuring a streamlined communication between these two channels could make or break customer relationships over the holiday season. One thing we know is: COVID and its related social distancing measures have disrupted normalcy for all, and increased a hunger for normal public activities like socializing, and shopping in-store. This 'pandemic fatigue' and longing for normal activity may ultimately drive in-store shopping, especially in the coming months.
IN-STORE SNAPSHOT
47% of respondents plan to do their shopping in-store for bigticket items like electronics and furniture, compared to 23% online and around 30% anticipating a blend of both. Age plays a significant factor in the responses to in-store behaviour. 47% of 45–54 year-olds prefer to shop only in-store this holiday season for big ticket items. Similarly, 52% of 55-64 year-olds and 66% of those 65+ are opting to go in-store to shop for big ticket items like electronics and furniture.
Secondary expectations around the in-store experience during the holiday season included increased delivery and pickup options from bricks-and-mortar retail locations, increased selfcheckout kiosks, and increased customer service and sales staff.
ONLINE FAST FACTS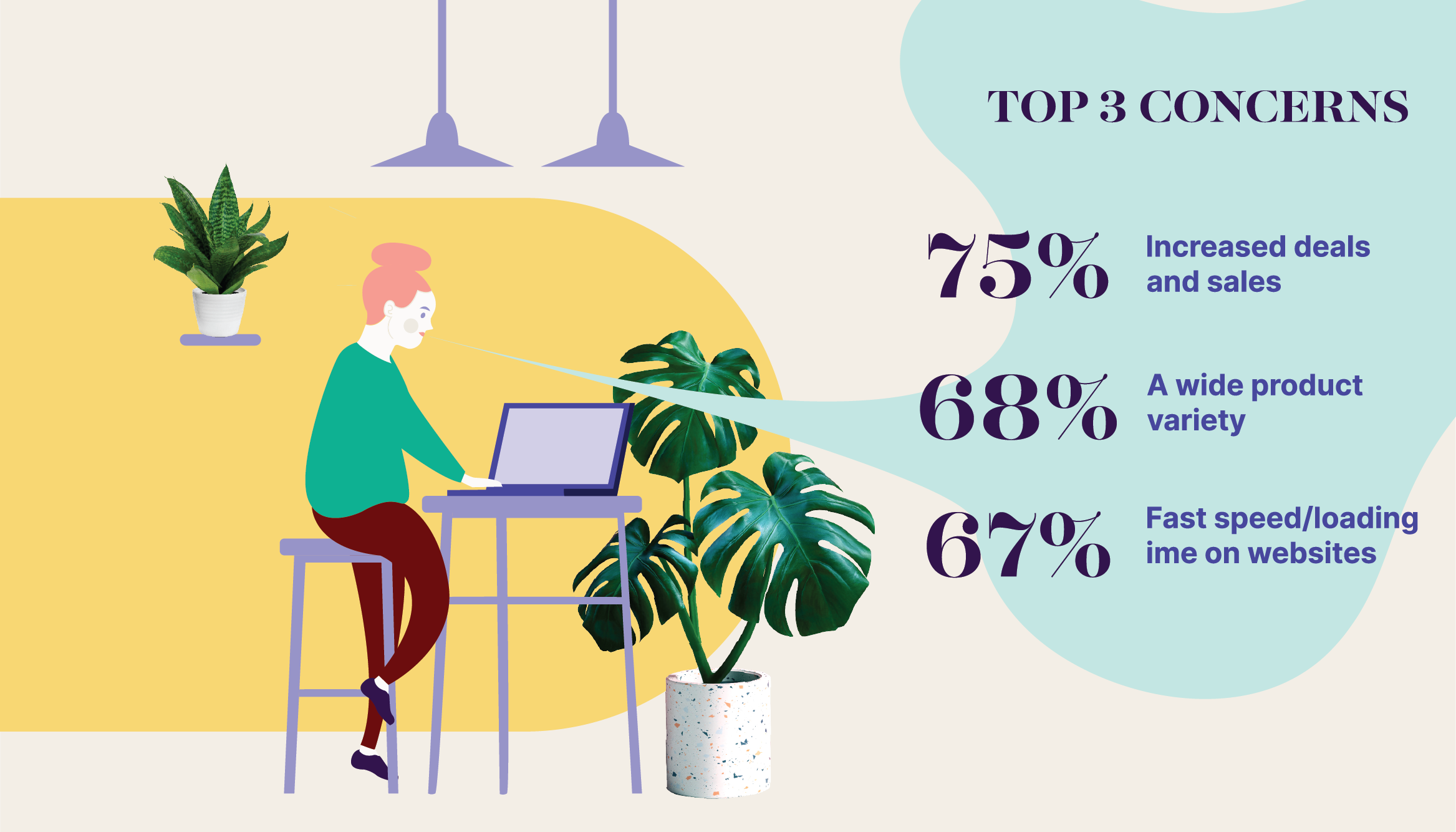 Meet them on their preferred playground: 50% of people plan to make most of their online purchases over the holiday season on a desktop or laptop, with 20% planning to use their mobile phone.
Online-only shopping for big-ticket items is more popular for the younger sets, particularly among those in the 18-24 and 25-34 brackets.
This makes sense as for instance, over the past 6 months, respondents in the 18-24 age bracket have been spending more time shopping online, more than any other age group (48% of them).
By province, those in Ontario and Quebec have been spending more time in e-commerce stores over the last 6 months. And from our vantage point: in light of the pandemic and its physical restrictions, e-commerce sales and online shopping have generally been 'on fire' in 2020.
WHAT DO WE DO NOW? 3 BRIGHT IDEAS FOR RETAILERS
Optimize your e-commerce product pages with persuasive product reviews to capture the review-reliant audience, as 63% of 25-34 year-olds want and expect reviews on a product page.
Remember COVID Customer Service 101: Customers will prioritize fully-stocked stores, contactless payment options, diverse payment options, and full-service checkout. Funnel seasonal resources into your customer services departments in both your in-store and e-commerce arms.
The fight for dollars will be happening on both physical and online fronts: be armed for both. Ensure the in-store and online channels are communicating effectively and functionally with one another to ensure a seamless omnichannel customer experience.
Get the full, free report here and prepare your business for 2021!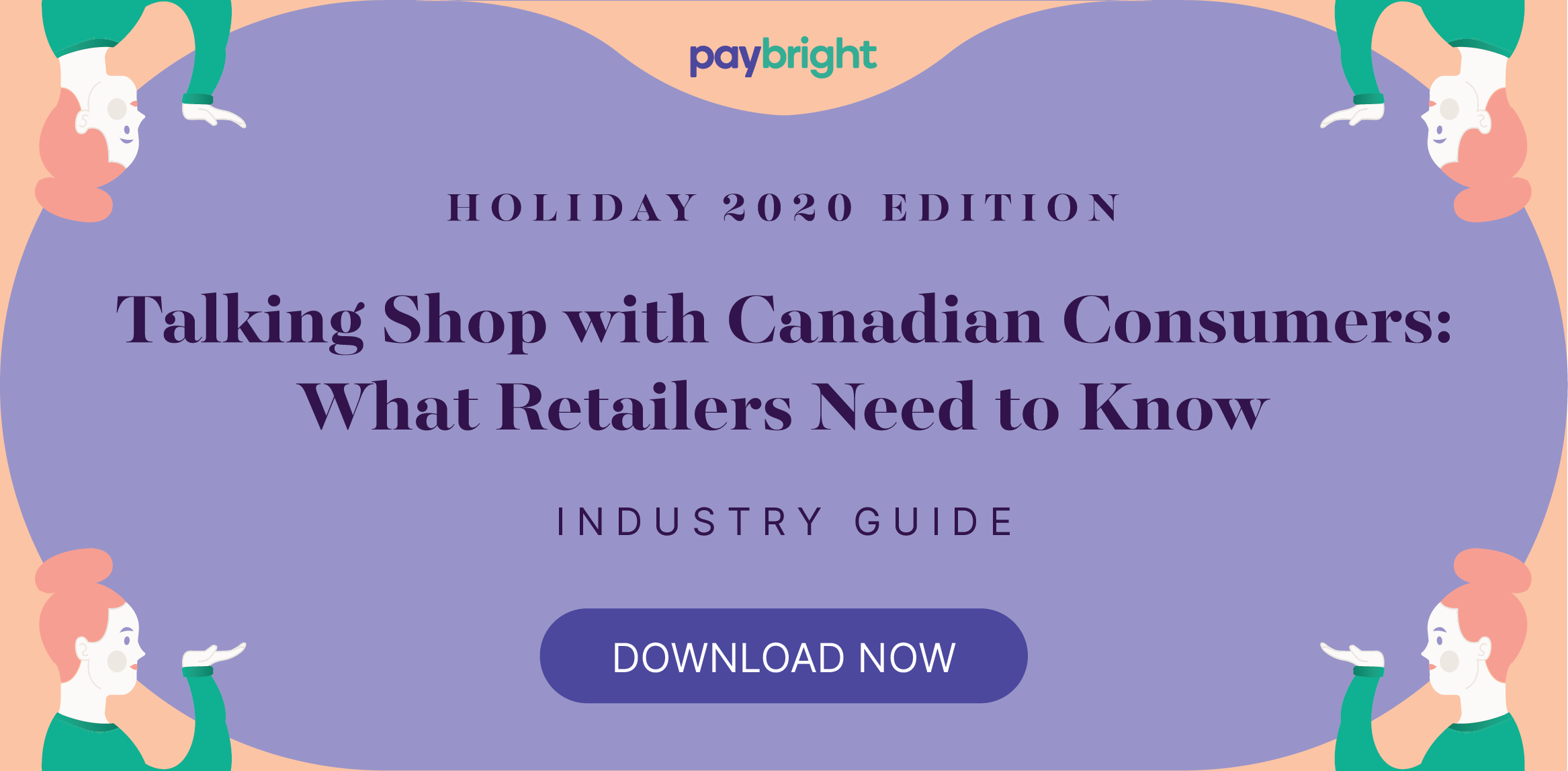 ---
This article is provided for informational purposes only. It is not an exhaustive review of this topic. The content is not financial or investment advice. No professional relationship of any kind is formed between you and PayBright. While we have obtained or compiled this information from sources we believe to be reliable, we cannot and do not guarantee its accuracy. We recommend that you consult your personal finance professional before taking any action related to this information. PayBright is a provider of Buy Now, Pay Later (BNPL) solutions. BNPL providers offer plans with a variety of terms and conditions, including interest rates, fees, and penalties, and have different standards for qualifying for loans. Laws and regulations governing BNPL providers vary by jurisdiction. We recommend that you compare and contrast plans, read the fine print, and conduct detailed research into any BNPL provider before using their services.
Never miss a story
Brighten your inbox with Talking Shop news!