The Secret Behind Why Canada's Biggest Retailers Offer Buy Now, Pay Later
These titans of retail all share something in common when it comes to payment plans. They, and over 6,000 other Canadian and international retailers, are offering PayBright's buy now, pay later option to their customers at checkout, both in-store and online. And the number is growing.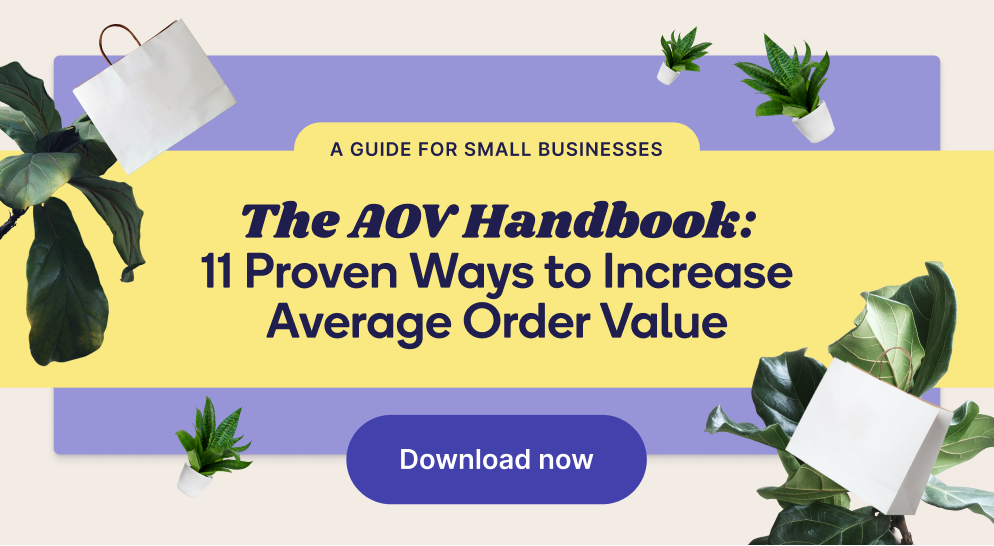 Flexible payment installments are surging in popularity as a choice among Canadians, particularly with the highly-coveted Millennial and Gen Z audiences. Why? Because BNPL is a far cry from traditional financing and credit cards, which may ultimately rack up debt and, in turn, rack up stress. The promise of paying for a big ticket purchase over time in affordable installments, with little to no interest and no hidden fees, is appealing to budget-conscious Canadians scrutinizing their spending. They feel the financial freedom of paying in a way that aligns with their income flow and future financial goals.
And the benefits to customers are equal to the benefits to businesses. Offering customers choice in how and when they pay for products or services can grow a customer base, improve the customer experience (which builds loyalty and repeat business), drive in-store and e-commerce sales, and lower instances of cart abandonment.
Wondering whether buy now, pay later is something that could integrate easily with your e-commerce or brick-and-mortar business? Or how it could support your bottom line? Let's break down what it is, and the most compelling reasons your business should begin offering payment plans to your customers at checkout.
What is 'buy now, pay later'?
You may know it by some other names: BNPL, installment payments, Pay in 4, Pay Monthly, pay over time, staggered payments, layaway, instant credit, or financing. Whatever you call it, it is a popular payment choice for Canadians right now, particularly for those doing the vast majority of their shopping for electronics, furniture, fashion and apparel, sports equipment, and more.
6 reasons your business needs a buy now, pay later option
1. Expand your customer base when you expand your payment options.
Today's online North American shoppers, especially Millennials and Gen Z-ers, are gradually moving away from credit cards in favour of payment methods that do not negatively impact their credit scores, produce high bills or balances, or otherwise stop them from saving their hard-earned dollars.
According to the Financial Post, only one out of three U.S. Millennials carries a credit card, and those in the 18-24 age group preferred paying cash over other payment methods when shopping for anything from electronics and furniture, to fashion and apparel.
Some shoppers are fleeing credit card fees in favour of cash or debit in Canada, too. This is why retailers are offering more buy now, pay later options: In doing so, they're extending an increasingly popular payment option to Canadians in-store and online. Since these payment plans are made for everyone, the audiences businesses seek are easier to find: With PayBright, for instance, up to 96% of adult Canadians are eligible for a PayBright plan - a broad customer base indeed.
2. Improve your customer experience and CSat scores.
For the 21st Century shopper, convenience and personalization are expected. The customer experience you provide at any stage of the buying journey is crucial to customer relationships. In fact, as KPMG notes, customer experience is the catalyst for change in the payment industry, moving it further away from traditional transactions, with "a growing number of non-traditional financial players ... seeking to own the customer relationship through their payment platforms."
If your customer experience and customer satisfaction scores are suffering within particular demographics, consider ways to modernize them such as adding more customer support channels, personalized experiences, and flexible payment methods in your physical or e-commerce stores.
3. Increase sales and find new revenue streams.
Retailers with either in-store or e-commerce businesses know the impact abandoned carts or poor payment experiences can have on cash flow. This is why it's important to take measures to limit these instances by way of offering modern payment plans.
Businesses who offer flexible payment methods to consumers see the immediate benefit: Some note an increase in average order value (AOV) of more than 30%, meaning that installment payments encourage larger basket sizes and higher-priced sales. And, by overcoming price objections and reducing cart abandonment, businesses offering BNPL note a 25% increase in sales conversions. The truth is in the numbers: Offering a new payment option opens up new revenue streams for your business. Providing payment choice at checkout also encourages repeat customers and returning web traffic, both of which support your bottom line.
4. Reduce sticker shock and lower cart abandonment in your store.
Imagine a customer is shopping in your e-commerce or physical store but is left breathless when they see the grand total of their shopping cart, leading them to abandon ship on their shopping. Sticker shock is one of the many reasons consumers abandon their carts: The reality is, for big-ticket items in particular, many consumers simply cannot afford to spend a large amount in one go. This is where buy now, pay later options provide some relief.
Offering customers the ability to pay in installments, either bi-weekly or monthly, allows them to reimagine the cost: What was a $1200 purchase quickly becomes a series of affordable $100 payments, and aligns with a customer's monthly income and bill-payment habits. Because of this, Canadian retailers using PayBright have noted lower cart abandonment since implementing payment installments that reposition price tags - it continues to encourage customers to commit to purchase and pay at a cost and frequency that works for them (and you).
5. Offer buy now, pay later with 0% risk to your business.
Businesses may be wary of the potential challenges of offering installment payments in their stores, and managing potential non-payments, fraud cases, and other payment-related issues.
Luckily, with third-party BNPL providers like PayBright, they take on the risk of fraud and non-payment so businesses do not have to. Installment payment providers manage automated billing, repayment, and any instances of delinquency or fraud - so businesses can operate as per usual without expending any added resources or energy.
6. Enjoy an easy, flexible payment option for customers (and for your business).
The logistics of adding a new function to your business like a buy now, pay later method at checkout may sound like an extra headache, but luckily this is not the case. Setting up and deploying a BNPL option at your POS, whatever the channel, is easy and quick. In fact, in PayBright's case, the payment method integrates easily and is available on most major e-commerce platforms (think Shopify or Magento), which makes meeting your customer's payment needs a breeze.
'Easy' and 'flexible' also goes a long way in describing BNPL. Businesses have choice in the payment plans and minimum spend that applies to them - it's not a 'one size fits all' scenario. Retailers can opt to offer 'Pay in 4', an interest-free bi-weekly payment plan for smaller-ticket items that will not impact a customer's credit score. Or, they can offer customers 'Pay Monthly'; built for larger-ticket items, customers can opt to pay in equal monthly installments anywhere from 6 to 60 months. Whatever plan a business offers, their customers will enjoy the added payment choice, transparency, and flexibility when they reach checkout.
By offering a buy now, pay later option at checkout, you're rising to meet the financial needs of the modern consumer. You're also rising to meet the needs of your growing business, and at no risk to your bottom line. The future of financing is here: It's called buy now, pay later.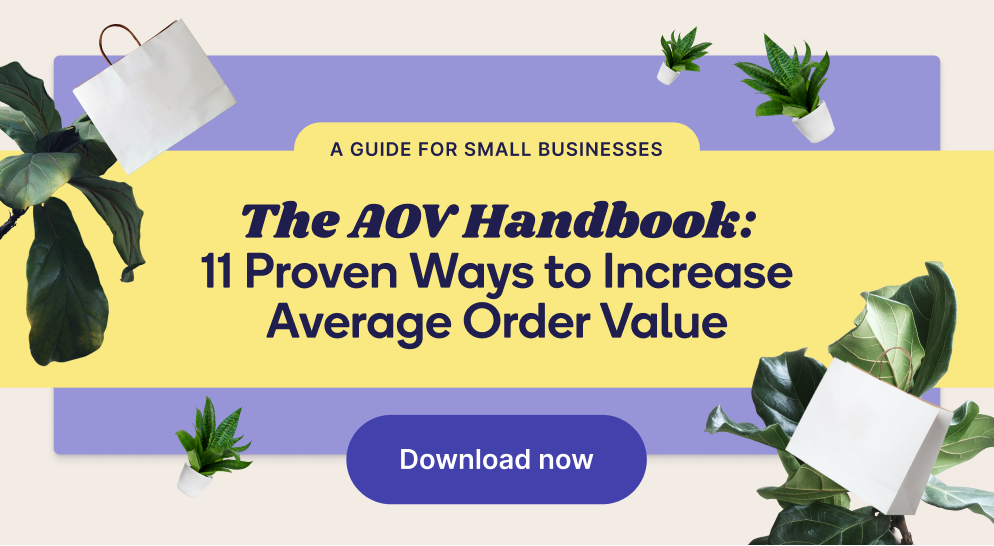 ---
This article is provided for informational purposes only. It is not an exhaustive review of this topic. The content is not financial or investment advice. No professional relationship of any kind is formed between you and PayBright. While we have obtained or compiled this information from sources we believe to be reliable, we cannot and do not guarantee its accuracy. We recommend that you consult your personal finance professional before taking any action related to this information. PayBright is a provider of Buy Now, Pay Later (BNPL) solutions. BNPL providers offer plans with a variety of terms and conditions, including interest rates, fees, and penalties, and have different standards for qualifying for loans. Laws and regulations governing BNPL providers vary by jurisdiction. We recommend that you compare and contrast plans, read the fine print, and conduct detailed research into any BNPL provider before using their services.
Never miss a story
Brighten your inbox with Talking Shop news!